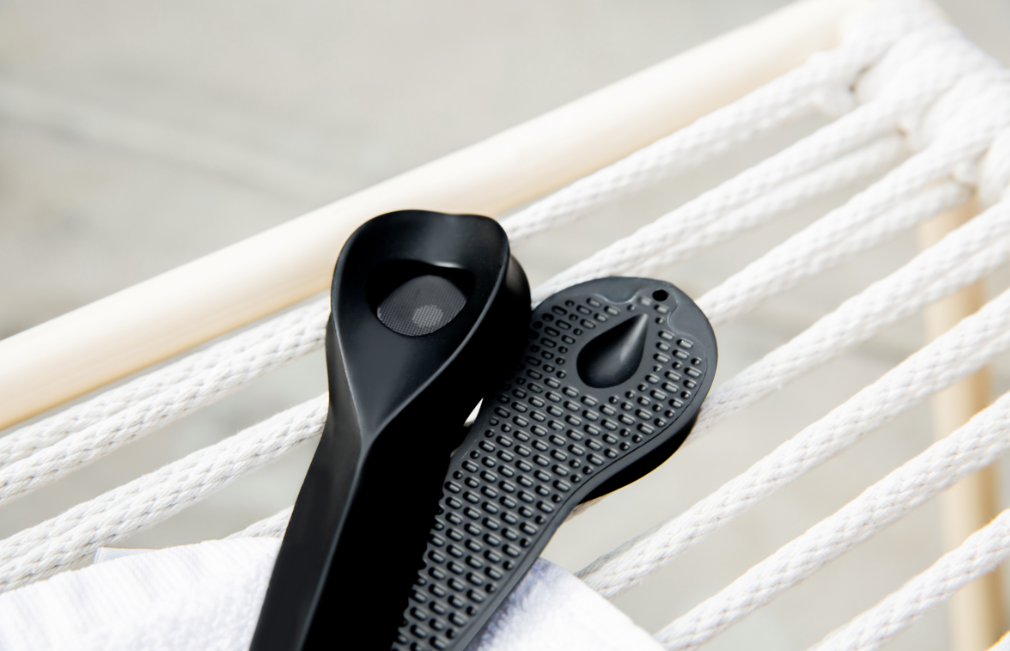 Smoke Honest Path Pipe or KØL 2.0 Pipe by HØJ? Pipes' Review
Choosing a pipe is kind of a big deal for any stoner that wants to improve the way they smoke. The amount of pipes on the market is huge, and we all have gone through the experience of being a total beginner on the matter. If you are lost in this sea of products that promise to have all the benefits needed to enhance your stoner life, this article may help you, as we are going to compare two of the big guys out there: Path Pipe by Smoke Honest and KØL 2.0 by HØJ. Grab your seat and prepare some of your best cannabis as you learn more about these devices and how they can be (or not) a fit for you and your lifestyle.
We've compared the Genius Pipe with KØL 2.0 before so you can also see that option if you are interested. The more information you have access to, the better the purchase decision you'll make! Remember that a good pipe can be a lifetime investment, depending on its quality.
Smoke Honest and HØJ
Two cool cannabis-accessories brands
Is not a random thing that we've chosen these two to compare:
Smoke Honest is a company focused on creating products for people who love adventure, and their philosophy is to destigmatize cannabis consumption.
HØJ, on the other hand, is a very innovative brand that wants to improve the experience for stoners in every stage of the process, so they have amazing products to cover each one of those moments.
Man holding KØL pipe with grounded cannabis in one hand (HØJ Media)
Pipe's Review: Path Pipe vs. KØL 2.0
Choose the right pipe features for you
A good hand pipe has some unique features that differentiate it from the rest. Also, it has a good quality and the correlation between its price and what it adds to your everyday life has to be balanced. If you find the right one for you, it will increase the way you enjoy your trip and the process before getting there.
We present to you some of the features that we value the most for complete pipe comparison purposes:
Portability
If you smoke at any other place than your house, you might be interested in taking your pipe with you, and you don't want a difficult one to carry on. If portability is key for you, let us tell you that both products are going to work for that purpose, but in different ways. KØL 2.0 has a smaller and mini version that can fit in your pocket perfectly, while Path Pipe is specially designed for fitting with its rectangular slim shape that could be very easy to carry around, almost like if it was a card.
The advantage of KØL mini is that even though is way smaller and lighter than the regular KØL 2.0 pipe, its bowl remains the same size to ensure you can pack the same amount of cannabis on it.
Materials
Path Pipe has a durable aluminum construction, while KØL 2.0 is made of anodized aluminum, which prevents it from corrosion and is very resistant so it is almost unbreakable, so is thought to last for a lifetime. KØL also uses magnets for its assembly mechanism and some recycled and reusable materials on its packaging to help the environment.
Having titanium-coated stainless steel filters is a plus KØL has to offer to its customers. Regular pipe includes 3 filters (fine, medium, and coarse), but some people like buying an extra pack of filters which are available on their online store. Changing the filters is not a must, but when people do it's like having a brand new pipe on hand each time.
EASY TO USE AND CLEAN
Getting high with KØL 2.0 is very easy. You only need to fill up the bowl with your herbs and then, burn it. Cleaning it is very simple as well, as you can wash it in the sink like you do with your pans and mugs, sink it on isopropyl alcohol for some minutes or wipe it with a piece of wet cloth. When we talk about ergonomics, KØL 2.0 is super comfortable, as its shape is thought for a nice grip that helps prevent falls.
Path Pipe has a sliding door that can protect the weed that you keep inside while you are not using it. It has a maze-like path interior that helps cool down the smoke as it travels to the mouthpiece. This is also the reason why it could be harder to clean. The ergonomic part is a downside of this model, as its rectangular shape adapts less to the shape of the hand, which can cause some unwanted incidents.
Design
Both designs are more on the elegant and minimalistic side, although KØL 2.0 looks very sophisticated and its dark color could be a very nice addition to your stoner collection if you are really interested in a beautiful and useful design.
KØL 2.0 pipe (HØJ Media)
Path Pipe (Smoke Honest​​ Media)
Which One Will You Choose?
We hope this review helped with your journey of finding the right pipe for you, as it is a central piece for many people's collections!
If you want to read more about KØL 2.0 pipe keep reading the comments and reviews below of real KØL's customer experiences.
Disclaimer: This article is completely informational and written from a user's point of view. Brand content and product specifications were taken from each brand's public websites.
HØJ: Danish-designed herb accessories | Welcome to the new high: https://www.hoj.life/
 

Smoke Honest | Path pipe: https://www.smokehonest.com/products/hand-pipe