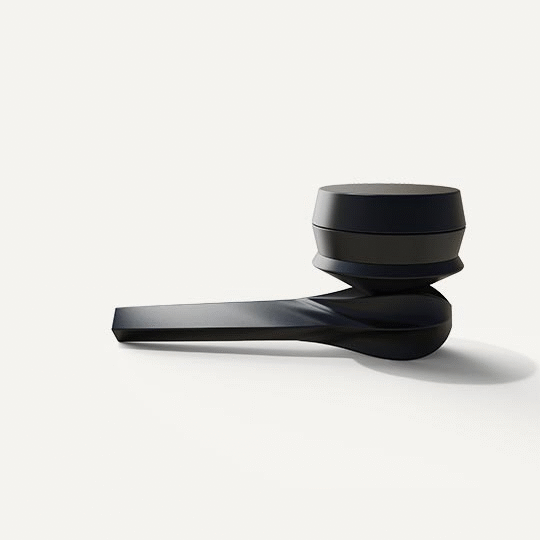 The Essentials mini

Better, together.
Includes KLIP, KØL mini 2.0, and KLIP Funnel
Save 12% compared to individual purchases
---
A family affair

KLIP and KØL mini 2.0 were designed to work together in harmony, with KLIP's funnel fitting perfectly into KØL mini's bowl. Plus, we've got a lot more products on the way and all of them will work seamlessly together. This multipack really is greater than the sum of its parts.
---
Technical Specifications
How to use

Remove the Extension and Collection Chamber from KLIP and magnetically snap the Funnel onto the Slicing Chamber. Then place your herb into the slicing
chamber, remove the Funnel Lid and let it balance in KØL mini 2.0's bowl.

Slice, fill and chill with just a snap.
The Essentials mini

Better, together.
Includes KLIP, KØL mini 2.0, and KLIP Funnel
Save 12% compared to individual purchases
$259.00


Customer Reviews
Write a Review
Ask a Question
Filter Reviews:
grinder ice pipe work
money
design
anything
04/30/2020
Simon F.

United Kingdom
Amazing experience!
I have never tried a grinder or should I say slicer, that was so smooth, easy to assemble, and looked as good on my coffee table! HIGHLY RECOMMENDED :-)
04/30/2020
Tom D.

France
Best grinder ever
Overall the grinder is everything I ever dreamed of : it slices perfectly (careful it's really sharp), it is small and can easily fit in your pocket or in a small bag, every pieces are magnetic and independent but they magnetize all so perfectly. The only issues would be that it is a little difficult to clean all the time, might need a little brush or something as it is made with delicate materials so you don't need to tap on it and it costs more than the common grinders you can find... But overall I don't regret my purchase and I can't wait for HOJ to release new products ! Thanks a lot
04/30/2020
FM

United States
Amazing!
While a little skeptic and worried about its cost, this is the best. It is easy to use and suffering with carpal tunnel it is a game changer. It literally spins. It is also easy to clean, amazingly easy to maintain. Unlike grinders that gum up and are a challenge to clean and maintain; hot water and soap work and it spins like new, I didn't need a solvent like with most grinders. Three sizes of screens allows you to choose your end result to match your paper, bowl or vape! It isn't a grinder but a slicer! A fluffy result with minimal effort. The magnets are strong but with a very small twist, it pops open like magic. Beautifully designed and crafted. Packaging is equally as elegant and graceful in form.
04/30/2020
Rogelio H.

Puerto Rico
Worth it!
The packaging was really impressive and eco-friendly. The grinder it self feels sturdy and heavy. The end result it's easy use and easy to clean.
04/30/2020
Susan B.

United States
The Best Grinder!
I have had my KLIP for several weeks now and without a doubt it is the best grinder I have ever used. There was a short learning curve for me simply because it is so different. I have 5 other grinders that are now gathering dust because why use and inferior products when you have the best at hand. The first time I used it I was blown away by the texture of my ground herb, not dry and powdery looking, but fresh and "fluffy". The slicing mechanism is amazing. Aside from how good the KLIP is at it's job, it's beautiful to look at. I love it! Do yourself a favor and get one, you won't be sorry.