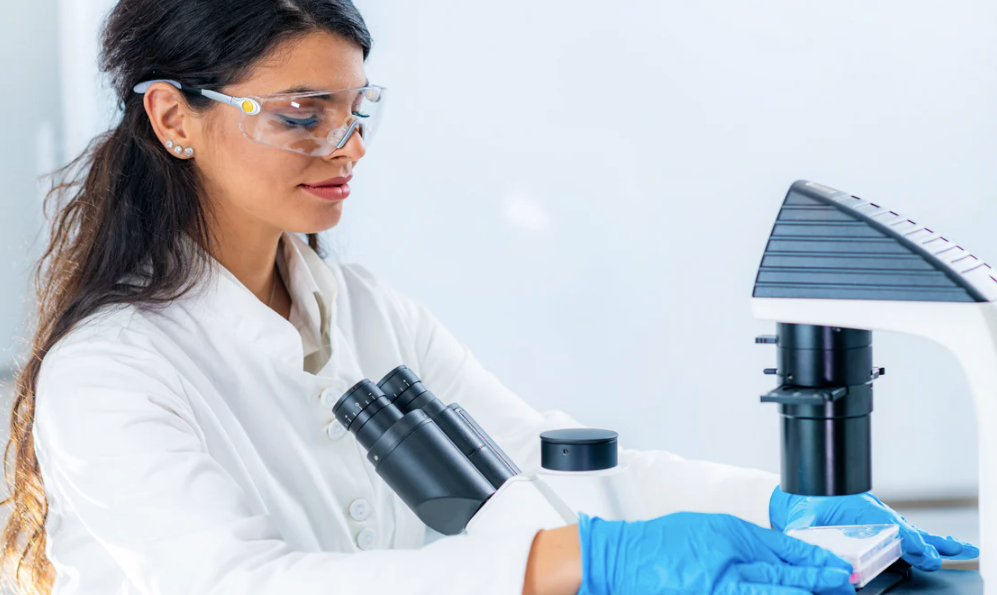 Learn About Cannabis: 7 College Minor Cannabis Degrees in the US
There are a lot of reasons why college minors are important, but perhaps the greatest reason of all is the diversification of skills and knowledge. 
Pursuing a minor allows students to explore different subjects outside of their major field of study, providing more opportunities to broaden academic horizons and increase career opportunities.
Investing in Cannabis Studies
Are you aware that universities in the United States are already investing in preparing young adults for cannabis studies degrees? There are a few colleges that have already embraced this subject already, slowly but surely changing the way people normally think about cannabis. 
The ever-evolving nature of the cannabis industry presents a unique opportunity in a silver plate where educational institutions could potentially play a grand role for a breakthrough in this field by contributing to research, innovation, and educating future scientists.
 
More than a few universities are already embracing this shift by participating in the formal development of the cannabis industry. The goal is to provide valuable resources for students, intrinsically contributing to a broad understanding of cannabis that will pave the way for a progressive society. 
Think about the marvelous amount of knowledge they would be sharing—critical thinking, scientific inquiry, evidence-based decision-making… The sky is the limit!
Why University Minors Are Important
College minors offer a range of benefits, from intellectual exploration to career advantages, personal growth, and customization of the academic journey each student follows. Minors help undergraduates develop a well-rounded education, acquire additional skills, and stand out in a competitive job market. While considering the significance of minors, let's explore the prospect of pursuing a minor in cannabis studies.
 
Specializing in a secondary area is a chance to dive into the beginning of a line of expertise. Students are able to delve deeper into the subject they're passionate about, even if it's not their primary focus. Remember that this can be valuable when applying for jobs or furthering education in cannabis related fields!
 
And speaking about applying for jobs—it is widely known how hard it is to get one nowadays. However, having a minor in cannabis can increase career opportunities because it demonstrates a broader range of skills and knowledge. This will most certainly make graduates more versatile and adaptable in a competitive and ever-changing world, since it will open doors to career opportunities that require interdisciplinary expertise or a combination of skills from multiple fields. For example, a business administration major with a minor in cannabis studies can have a competitive edge when applying to a cannabis dispensary.
Furthermore, let us not forget the fact that having a minor in something that is interesting to a student can lead to personal and intellectual growth. Pursuing a minor in cannabis studies can be intellectually stimulating and personally fulfilling, further developing critical thinking skills and engaging with different perspectives within the industry. Additionally, minors allow students to tailor their academic journey according to individual interest and career goals. Exploring a passion outside their primary field will only provide a curriculum that aligns their aspirations.
 
Finally, while college serves as a crucial period for academic growth, it is equally important to prioritize enjoyment and fun. Students don't need a detailed justification to add cannabis studies as a minor; if it resonates with you, then it's a valid choice. Ultimately, the decision to pursue any minor —including cannabis—should be guided by personal goals, aspirations and the desire of enjoying those four years to the fullest.
Students in laboratory (Envato)
Study Cannabis: Why Minoring in Cannabis Is a Great Idea
As it was mentioned earlier, pursuing a minor in cannabis allows cannabis enthusiasts to gain a set of skills and knowledge that will most certainly help them in the future. Without the pressure of dedicating four years to cannabis studies, a minor in that subject is a great way to academically explore the herb—in other words, this is where your hobby and a potential career meet.
You will be able to be a part of an emerging industry. Since the field is rapidly expanding, cannabis will create numerous career opportunities. 




You will be able to interact with various disciplines such as biology, chemistry, pharmacology, business, law, agriculture, and even marketing. Imagine the interdisciplinary connections you will make and how much knowledge about the industry you will gain, forever looking at things from multiple perspectives. 




Employers will find you sooner or later. The increasing legalization and normalization of cannabis has created a high demand for professionals with expertise in the field. Employers will look for individuals who understand the complexities of cannabis, whether it is production, regulations, marketing, or even research. A minor in cannabis will most likely make you a more competitive and desirable candidate.




The entrepreneurial potential inside you will be unlike any other. With a minor in cannabis, you are most certain to acquire knowledge about cannabis business models, regulations, market trends, etc. This will empower you to potentially start your own cannabis-related venture, or even contribute to the existing startups in the industry.




You will also contribute to research projects, advancements in the field, and potentially shape the future of cannabis science. Since research and innovation go hand in hand with the scientific study of cannabis, the opportunities to engage in the ongoing exploration of its medical applications, cultivation techniques, and product development are outstanding.



You will be able to make a difference in people's lives. It's no secret that the legalization of cannabis has social and legal implications. By pursuing a minor in cannabis, you will gain insights into historical, cultural, and legal aspects surrounding cannabis use and policy. Imagine how valuable you can be for careers in public policy, advocacy, law enforcement, and healthcare.
 
Woman in lab with a cannabis plant (Envato)
Growing cannabis plants indoors (Envato)​​
The Best College Minor Degrees in Cannabis
Below, you will find a compilation of highly regarded cannabis degrees and minors offered throughout the United States of America.
1. Cannabis Biology and Chemistry, BS at Colorado State University-Pueblo
University: Colorado State University-Pueblo

 Location: Pueblo, Colorado

 The Colorado State University-Pueblo offers all students an opportunity to incorporate the 22-credit Cannabis Studies Minor within their major. This degree features classes in psychology, sociology, and chemistry.

 A very important note is that students don't need to have a medicine and science background, but for those who do, this public university allows an immersive Bachelor of the Sciences in Cannabis Biology and Chemistry. This degree is most certain to prepare students for laboratory-based career paths within the cannabis industry.
2. Cannabis Studies Minor at Medgar Evers College
University: Medgar Evers College
 
Location: Brooklyn, New York
Did you know that Medgar Evers College is home to the first cannabis degree in the system of the City College of New York? This cannabis minor offers a great variety of classes where you will be able to choose from. Adding these minor studies to your major will provide you with great knowledge from areas such as science testing, science commercialization, and social & health impact.
3. Cannabis Studies Minor at Stockton University
University: Stockton University

 Location: Galloway Township, New Jersey
Stockton University is one of the 21 states that have legalized recreational marijuana. This public university offers a cannabis studies minor that consists of five courses, three of them being medical cannabis, cannabis law, and internship preparation. Their fourth course consists of an internship in a wide variety of areas such as cultivation, small business operations, patient research, etc. Finally, their fifth course is an elective where students can choose from the related general studies area.
4. Cannabis Studies Minor at SUNY Morrisville
University: SUNY Morrisville
 
Location: Morrisville, New York / Norwich, New York

 This multidisciplinary minor offers students to use hemp plants to study cultivation techniques, allowing them to cultivate and learn all year round in their specialized greenhouse, the Controlled Environmental Agriculture, also known as CEA.
Apart from the Cannabis Studies Minor, this public university also offers a Cannabis Industry Minor, Associates in Horticulture, and a Bachelor's of Tech in Horticulture Business Management.
5. Cannabis Studies Minor at Syracuse University
University: Syracuse University
Location: Syracuse, New York

The private research university of Syracuse offers an 18-credit online minor that provides a strong foundation of knowledge across the cannabis industry, which includes governing laws, plant science & extracts, medicinal properties, plant cultivation & harvesting, as well as business and employment opportunities.
6. Interdisciplinary Minor in Cannabis & Culture at Western Illinois University
University: Western Illinois University
 
Location: Macomb, Illinois
 
This interdisciplinary minor offers students a foundation for understanding the socio-cultural, historical, and politics of cannabis use in the United States and around the globe. Aside from studying the culture around cannabis, the public university of Western Illinois also focuses on cannabis production. While the latter focuses on biology-based studies, the former takes more of an anthropological approach.
 
This minor offers "an inclusive experience, drawing on a variety of backgrounds and modes of understanding, in addition to emphasizing how societal structures have affected drug legislation, business ownerships, and the current and future challenges anyone entering this industry is likely to face," as stated by the university.
7. Cannabis Operations Management Minor at Grand Valley State University
University: Grand Valley State University
 
Location: Allendale, Michigan
 
This face-to-face and online minor consists of 20 credits, available to currently enrolled undergraduate students. While the cannabis operations management minor prepares students to work in the retail cannabis industry, it is also an interdisciplinary program that focuses on social justice and safety issues related to cannabis use, the cannabis industry, and the role of community development and organization.
Cannabis Degree: Learn About Cannabis
If you're considering a minor among the lines of cannabis studies, we advise you to do your research on the specific program offerings and course content; it will help you make a decision. 
With that being said, we just want to add one more thing: It is wild that we expect an 18-year-old to know their career pathway. 
Since we are ever-evolving beings, we will probably change our minds and be unsure about what career path we want to take. However, no matter what you choose, make sure it aligns with your current goals and interests. And don't forget to have fun!
Gray, K. (2017) Want to study the business of marijuana? There's a degree program for that. USA Today. Retrieved from https://www.usatoday.com/story/news/nation-now/2017/10/09/marijuana-degree-northern-michigan-university/745964001/

Pearson, N. (2022) 120 of the best college courses, degrees, and certifications for cannabis. Leafly. Retrieved from https://www.leafly.com/news/industry/best-cannabis-college-degrees-and-certifications#h-cannabis-degrees
The Best Schools. The Best Marijuana Degrees. Retrieved from https://thebestschools.org/degrees/marijuana-degrees/