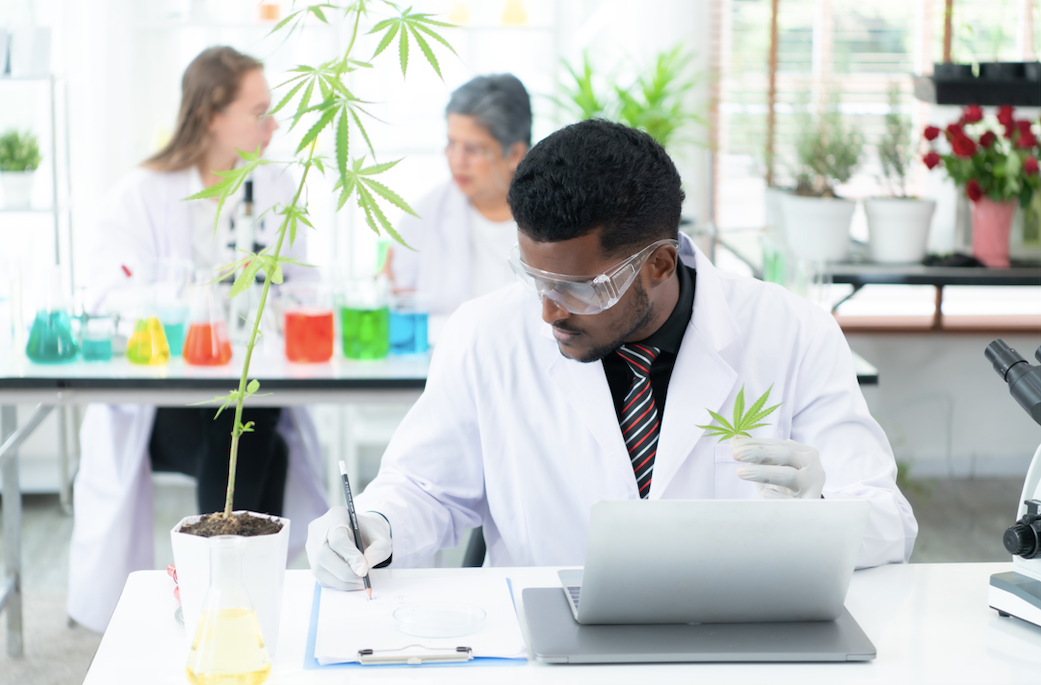 Learn About Cannabis: 5 Cannabis College Degrees in the US
In our ongoing journey towards progressing as a society, it is crucial for us to leave behind the shackles of judgment and embrace a deeper understanding of cannabis as it is: a multifaceted plant that encompasses both risks and benefits. Naturally, this calls for prioritizing unbiased education that can provide comprehensive information about cannabis. Starting with these principles this is how "Cannabis College" was born and now is a reality.
As we witness the quick expansion and increased regulation of this industry across the United States, it comes as no surprise that various colleges and universities are now actively seeking to remain at the forefront of this evolving landscape. Keep reading to learn which cannabis college degrees are already available out there in some US universities!
Why Colleges & Universities Should Invest in Cannabis Studies?
There is an undeniable aspect of the cannabis industry—people are engaging in its consumption, regardless of the legal status or the extent of research conducted on the herb. Considering the latter, it becomes crucial to consider a shift in the existent discourse surrounding this matter.
Acknowledging the necessity of unbiased education means empowering individuals to make informed decisions about cannabis, transcending the limitations of stigma. Such education should encompass a wide range of topics, including the physiological and emotional effects of cannabis on the human body and brain, potential medical applications, legal frameworks and regulations, responsible use and consumption, etc.
The evolving nature of the cannabis industry presents a unique opportunity for educational institutions to contribute to research and innovation in this field. Imagine the collaborations and academic partnerships that colleges can engage in; cutting-edge studies to further unravel the mysteries of cannabis, exploration of potential areas such as medicine, agriculture, and even sustainable development.
By embracing this shift and participating in the development of the cannabis industry, educational institutions will be excelling in providing valuable resources for students and contributing to the broader societal understanding of cannabis. Colleges and universities would be fostering an environment that encourages critical thinking, scientific inquiry, and evidence-based decision-making, which will pave the way for a more enlightened, progressive, and empathetic society.
In fact, there are already a few North American universities that have already embraced this subject and begun changing the way people normally think about cannabis, becoming the first "Cannabis College" as we like to call them. These universities now offer classes, courses, and even degrees on the wonders of cannabis.
Student observing a cannabis plant through a magnifying glass (Envato)
Five Cannabis College Degrees in the US
1. Cannabis Chemistry at Lake Superior State University
LSSU, located in Michigan, knows cannabis chemistry is one of the fastest-growing industries in the United States, outpacing even technology and healthcare jobs. The College of Science and Environment has offered this bachelor's degree since 2019, making it the first-degree program in the United States that focuses on the quantitative analysis of cannabis-related compounds (THC, CBD, terpenes, etc.)
Some of the program's objectives are:
Providing students with a solid foundation in chemistry courses like organic chemistry, instrumental analysis, and biochemistry.




Developing techniques in cannabis extraction and separation.



Equipping graduates with the necessary skills for future employment in the emerging cannabis industry—law, laboratory sciences, public health and safety, business applications, etc.
Do keep in mind that this degree concentrates on the chemistry of cannabis and the use of chemical analysis as a tool for health & safety, regulation, and law enforcement, meaning students won't be growing cannabis plants at home.
This program is offered in both baccalaureate and associate degrees. Additionally, students may qualify for an American Chemical Society (ACS) degree as well.
2. Cannabis Studies Minor at SUNY Morrisville
Contrary to LSSU, SUNY Morrisville offers a specialty crops & cannabis production certificate program as well as a cannabis industry minor. This university is located in the state of New York.
Some of the highlights include:
This multidisciplinary minor offers students a unique opportunity to gain an extensive comprehension of the cannabis industry by integrating elements from agricultural science, horticulture, and business programs, as well as providing the flexibility for students to specialize in specific areas of interest The objective is to equip them with a diverse skill set so they can acquire a well-rounded education that prepares them for an industry that's ever-evolving.
3. Cannabis Chemistry and Biology in Colorado State University Pueblo
This bachelor's degree provides its students an understanding of basic chemical and biological principles that can be applied to the emerging field of cannabis science. An advantage is its location in southern Colorado, which provides strong agricultural expertise in producing cannabis and cannabis products.
The program consists of various concentration areas in which students can specialize in the field they have more interest, like hemp agriculture, analytical and natural products, plant chemistry, cannabis research, and more. Overall, the core studies will give them the tools to understand cannabis physiology and growth, as well as the pharmaceutical implications and the practical applications of the industry.
4. Medicinal Plant Chemistry at Northern Michigan University
The increasing legitimacy and legality of medicinal plants have generated a great demand for the cannabis industry, where qualified personnel has great opportunities to excel in the field. This 4-year undergraduate degree prepares students in cannabis, herbal extract, natural product industries, analysis, distribution and business.
Like other universities, NMU believes there is a surge in business related to the cannabis economy, and the truth is there is a major gap in educational opportunities available to prepare people for this field. As the historical stigma associated with the herb starts to quickly vanish, the world needs to be ready. Educational and unbiased information needs to be granted; the industry demands it.
Some of the program highlights are the following:
This degree combines rigorous coursework in chemistry and biology with research and hands-on instrumental analysis.



Focus on entrepreneurship and laboratory accreditation, meaning that graduates will be qualified to perform analysis in a laboratory while also having the tools to build their own dispensary.
5. Minor in Cannabis Studies at Stockton University
Along with the states previously mentioned, New Jersey is among the 37 that currently have legal medical cannabis. This minor allows students to specialize in any other major while studying medical cannabis, cannabis law, and internship preparation. Stockton University enables its students to be interdisciplinary professionals in the making, allowing them to choose the complementary degree they wish.
Additionally, there's a new online cannabis studies certificate! This course consists of changing the stigma of cannabis through public relations, which serves as an add-on credential for those in PR or the cannabis industry.
Lab student holding a cannabis plant (Envato)
Student observing a cannabis plant (Envato)
Cannabis Industry Growth
According to Lake Superior State University, the cannabis industry is projected to create over 500,000 jobs by 2022. It's no secret that there is an unprecedented demand for people who wish to become innovative chemists, dispensary owners, cultivators of cannabis, and experts in regulation and law enforcement.
As mentioned by LSU, the emerging industry is in need of professionals who will become the best of the best in the following positions:
Bio / Analytical Chemist
Cannabis Extraction Manager / Technician
Clinical Chemist
Field Application Scientist
Food Safety and Quality Assurance Chemist
Formulation / Process Development Scientist
Laboratory Manager / Technician
Pharmaceutical Chemist
Research / Process Development Scientist
Toxicology / Risk Assessment Scientist
As we strive for progress as a society, it is imperative that we leave behind judgment and embrace unbiased education when it comes to understanding cannabis. The expanding and increasingly regulated industry in the United States has prompted many colleges to recognize the importance of investing in these developments. By nurturing a comprehensive and informed approach to cannabis education, it's certain that universities will empower individuals, contribute to research and innovation, and even start to foster a society that embraces knowledge and open-mindedness as core values.
Cannabis Industry. Lake Superior State University. Retrieved from https://www.lssu.edu/college-science-environment/school-science-medicine/cannabis-chemistry/#toggle-id-1
Cannabis Studies at SUNY Morrisville. SUNY Morrisville. Retrieved from https://www.morrisville.edu/cannabis
Cannabis Biology and Chemistry, BS. Colorado State University Pueblo. Retrieved from https://www.csupueblo.edu/cannabis-biology-and-chemistry-bs/index.html
Medicinal Plant Chemistry. NMU Chemistry. Retrieved from https://nmu.edu/chemistry/medicinal-plant-chemistry
Minor in Cannabis Studies. Stockton University. Retrieved from https://stockton.edu/general-studies/cannabis-studies.html