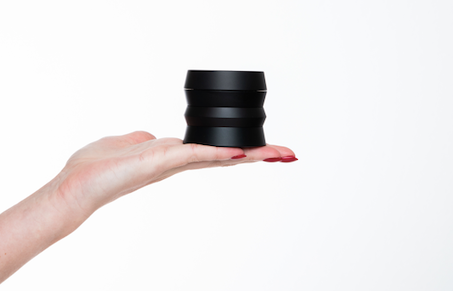 KLIP vs. Phoenician Grinder: Finding The Best 4-Piece Grinder
Gradually more and more people are becoming aware of the benefits of grinding their cannabis, however finding the right grinder for a specific user may not be all that simple. 
There are zillions of options on the market and not all of them may be good or suitable for everyone. For example, buying a cone filling machine would not be the first option for a pipe user, right? Neither getting heavy equipment for someone with arthritis who needs to grind their medicine, and so on. 
In this article we'll talk about the basic features of two of the most popular grinders: the KLIP and the Phoenician Grinder: what makes them special? Which one would fit better according to your needs? Keep on reading and let us help you make the right choice.
Why Buy a 4 Piece Grinder?
For this comparative, we will focus on this particular four piece style, since 4 piece grinders tend to have more quality than their simpler counterparts. One of the reasons, if not the most important, is that manufacturers find it easier to offer additional features and functionalities that would be impossible to include on smaller models. 
Usually, the most recognizable characteristic of four pieces is the kief collection and storage chamber. While this type of grinder may be more expensive, the added features, the better materials used, and enhanced performance are meant to be the best long-term investment.
KLIP 4-piece grinder with blades and funnel (HØJ Media)​​
Meet the Phoenician Grinder
The Phoenician Grinder is a California/Arizona based company (as its name and logo suggests) that has been recently expanding in the cannabis industry. The main reason is the quality and innovation they try to incorporate in everything they create. 
Their star product, the 4 piece grinder, is a perfect example of that. And this is what makes it special:
photo description​​
Style
For starters, it is made out of premium materials, most of all,  anodized aerospace grade aluminum which makes the exterior more resistant to scratches. Additionally, there are eight different vibrant colors to choose from. 
And besides these two reasons, it the Phoenician Grinder shows an elegant, yet strong appearance where an improved grip through strategically placed dents stands out.
Grinding System and Extras
On the inside, it's just as impressive. Unlike typical grinders, the razor sharp teeth are diametrically cut dents designed to minimize friction and produce fluffy results preserving trichrome integrity; a couple of twists back and forth on a pair of buds would be enough for a smoking session. This particular tooth distribution makes it easier to place the herb; there's no need to squish or anything. 
For those on the go users, Phoenician Grinder adds a lid featuring a handy rolling paper holder and ashtray; how nice is that? 
It's worth noticing too the optional protective rings which will maintain the grinder in pristine conditions even if you like to bump or shake the cannabis out of the chambers. 
Moving downwards, the kief collecting chamber has been carefully polished, which prevents the remains from getting stuck. Moreover, a tiny spoon (guitar pick style) is included for a better handling of the material. 
Now, if kief does not have the desired consistency, Phoenician offers different stainless medical grade steel screens (which are sold separately) that can be easily replaced (it has a unique triple locking system to conjoin and unjoin depending on user's preferences.)
Finally it's worth mentioning that this device has been created with  high quality standards with the purpose of lasting for many years; to back this up, the company offers a limited lifetime warranty.
Meet KLIP by HØJ
HØJ, on the other hand, is a Danish brand that just like Phoenician, has taken innovation and comfort very seriously. Most of the products have been recognized for their high quality and smart engineering designs. And KLIP is no exception; here's a few examples:
Style
This herb grinder has a beautiful black matte surface area that will capture the attention ofevery cannabis enthusiast.
In relation to materials, it's important to highlight that this grinder is also manufactured anodized aluminum along with  polished brass and stainless steel, but appearance is far from being its only asset, the technology behind it is worth detailing…
Grinding System and Extras
Klip has been designed to give the fluffiest results in a grinder ever invented. The reason behind this is their exclusive levitating dual blade system which does not shred or crush, but instead carefully slices the flower to preserve all properties intact. This is possible thanks to the opposing rare earth magnets that help suspend the blades, resulting in an almost frictionless motion. 
Unlike the Phoenician Grinder, KLIP does not include any grip enhancement simply because it does not require it. KLIP only needs a finger to spin, so it's a great aid for those with limited dexterity.
In contrast to Phoenician, this grinder can be easily disassembled and customized thanks to the already mentioned rare earth magnets used in its parts. Since there's no need to lock, twist or screw anything mechanically, KLIP can be cleaned in no time or even adapt accessories like the funnel, which allows it to grind directly into  KØL, KØL mini, or any pipe for that matter. 
Can you imagine how cool and comfortable it is to load a pipe without even using your hands? All this precision engineering, just like Phoenician, has resulted in a piece of machinery that can be easily the last grinder you'll ever buy. To prove it, HØJ has also included a lifetime warranty.
KLIP slicer with cannabis buds (HØJ Media)​​
KLIP grinder blades (HØJ Media)​​
Some Final Words
Now that both weed grinders have been analyzed, it can be safely claimed that both are top shelf devices, but there's always one that suits each individual the most. 
While the color variety or heavy duty look of Phoenician Grinder may appeal to some customers, the classy looking and unique slicing mechanism of KLIP might be more important to others. 
Which is the best herb grinder? In the end, the decision is yours to make.
Disclaimer: HØJ is not a medical advice blog, so please consult with a doctor or a specialist if you have any questions regarding smoking or anything related to cannabis consumption itself.