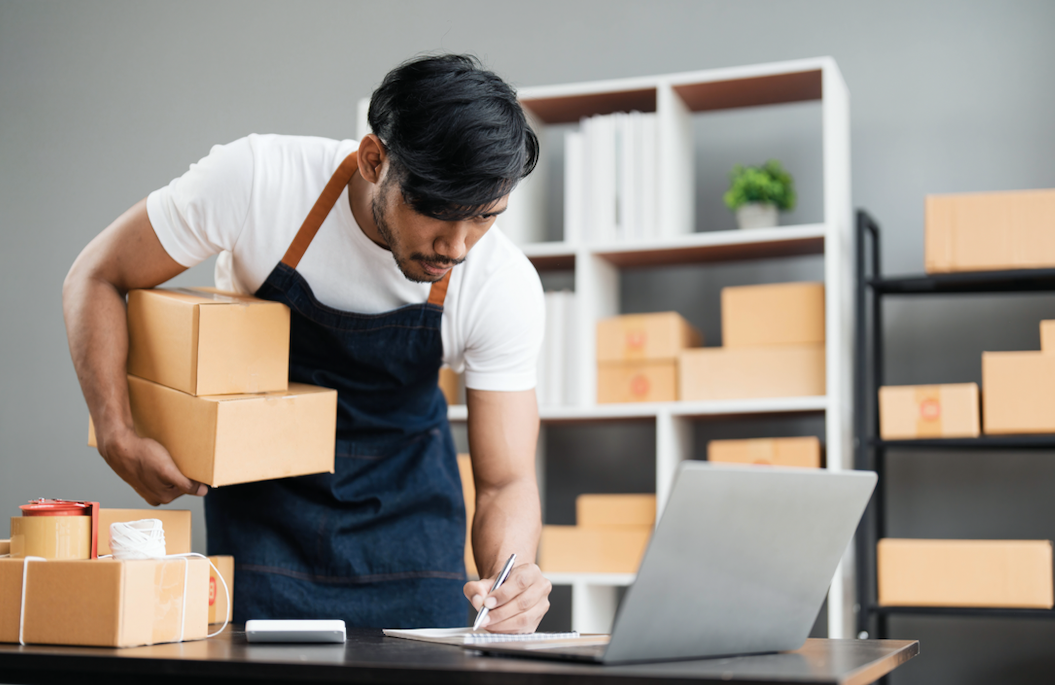 How To Boost Your Shopify Store With The Best Shopify Apps
Since the pandemic, the rhythm in which businesses, but also our lives have translated more into the virtual world accelerated, and you might be experiencing as well the need to grow your e-commerce store, as today's lifestyle requires.
Shopify has become a big thing since it is one of the best platforms you can use to create your online store. Tons of well-established companies are using it, such as Tesla, Red Bull or Kylie Cosmetics, among others, so if you are looking for a platform with some real good proven results, trustworthy and full of useful features, this may be the option for you.
But, what else makes Shopify special? Here are some of the characteristics we like about it:
What Makes Shopify E-Commerce Special?
Good user experience
When you have your own business, you have so much on your plate that the last thing you want is to worry about a hard-to-navigate website for you and your clients. A very positive feature of Shopify is it is easy to use and administrate as an entrepreneur, but also friendly with the people interested in your products. You won't need special advanced skills to manage your online store like a pro and even building and designing pages is intuitive and will look pretty decent. 
Available for selling a wide variety of products
Digital products such as e-books, gift cards, and classes or physical like clothing, cosmetics, home goods and even plants, among many others, can be sold with this platform. So there is probably plenty of space for your products as there's no limit to the number of products and SKUs you can sell on Shopify!
Woman showing her e-commerce online in a tablet (Envato)
Different plans for different needs
Shopify has three plans you can choose from to elevate your business to the next level. The difference between these plans is the rates for credit card use, other payment methods outside of the platform, shipping discounts, and the availability of automations, which are super useful for keeping in touch with your client and completing the customer journey.  
Their customer service
Contacting the customer service team in any company sometimes can become a nightmare, but in Shopify's case, it is easy to solve any related issue with their 24/7 options to be in touch with them at any moment of the day. 
But Which Are Shopify's Downsides?
If everything we mentioned before sounds amazing to you, as always in life Shopify has some disadvantages that might be better for you to know before committing to get a plan. 
Their blog is not the best
Depending on your business, you might want, at some point in your customer journey, to start a wonderful blog with information, storytelling, and other useful and interesting topics you could cover to inform and attract traffic to your website, which can lead to an increase in sales, credibility and a better position in search engines like Google. If you are planning to do so, you have to know that Shopify's blog features aren't the best and it can be a chaotic and even a little unpredictable mission to put together a nice and clean blog entry with a good design. At the end of the day, the appearance of your website can discourage a user from choosing your product over your competitors.
In this sense, it is also important to keep in mind that there aren't a lot of SEO characteristics integrated directly into Shopify so you'll need to purchase or install special apps (or plug-ins in Wordpress) that can help you measure and improve your optimization levels for each blog URL.
Personalization through templates is limited
Of course you'll have some options to build your website in a simple way, but if you want to go beyond what the free templates have to offer, you'll find yourself paying a considerable amount to get a more appropriate template, one outside the already included with your plan. 
Kind of expensive!
The prices for maintaining your store in Shopify go from a range of $29 to $299 USD, depending on how many features you want in your store. Maybe you might want to consider this if your store is not big enough. Also, as we told you before, you'll still need to pay for extra improvements you want to give to your website. 
Why Are Shopify Apps Such A Big Deal?
Shopify has some great points in its favor, and also some disadvantages that, nonetheless, can be fixed or improved to a certain degree with the apps their big app store has available for you to integrate as extra functionalities. This is, then, where all the magic happens and you get to amplify the services you give to your clients in every stage of their buying process. 
The problem is there are thousands of apps out there and it can be a big task looking for the best fits. Here we selected some of the best Shopify apps to help improve your store because basically, if it's a need of your business, there's definitely an app for it.
Shopify e-commerce store on a iPhone mockup (Envato)
Online cannabis blog on a laptop mockup (Envato)
How We Choose The Best Shopify Apps?
User experience
This app lets you choose between tons of templates so you can customize any kind of page, like landing pages, product pages, print-on-demand options, and more for any campaign you can imagine. This app works very well if you want to have a neat design with drag and drop function that will make everything easier.
Yotpo allows your customers to have in hand very crucial information: it lets your clients know what other buyers think about your products by showing their reviews and opinions. For sure a good way of gaining credibility!
Do you want to make customer service one of your strengths? Then Live Chat is one of the best apps for giving your clients the help they might need while surfing through your website. 
Social media connection
Instagram is a great social network for connecting with your audience with reels, awesome pictures, stories, and real-time interactions. What if you could also use IG as a gallery where your clients can click and get directed to your products? Well, then this app is ideal for you. 
Enhance your email marketing activity
Klaviyo is an integration with Shopify and one of the best email marketing apps you can get for a very important part of your business: making automations that will make you keep a good communication strategy through the entire purchase funnel with your clients. 
Your contacts will be able to receive emails for communicating news, sales, reminders of abandoned carts, and order confirmations, among others. For many brands and stores, marketing mailing is a great way to increase sales, get new clients, and engage more with your already existing community. With Klaviyo you can also create beautiful emails with templates, automate processes, and schedule them with exact dates and time.
Apps for SEO & blog
SEO is short for search engine optimization, and its relevance for e-commerce is huge. If you don't optimize your blog and pages in general, you simply won't pop up in searches when people type a term related to your product; you will be invisible. That's why having some extra help with this aspect is going to be a must so your content is really shown in search browsers to be read by users and attract potential clients. This plugin will help you recognize and use the best keywords for your articles, products, and your website in general so you can be on the first page of Google. It also can measure the deficiencies of your text and pictures so you can modify them to be readable for searchers.
Although Yoast SEO can help you optimize your images as well, this is a more complete tool that you might want to add to your cart. It helps you with the alternative text and tags based on scores that can make a difference in positioning your website's images, this can be photos and even stock images. 
Bloggle is the ultimate blogging app for your Shopify Page. Bloggle helps elevate your presence online through the best blog structure out there. Seamlessly integrated, Bloggle offers a user-friendly and intuitive platform to craft, manage, and share unique content that relates with your audience. With customizable templates, easy-to-use formatting tools, and a responsive design, Bloggle ensures that your blog looks stunning on any device. Take advantage of its advanced SEO features to boost your search engine rankings and attract more visitors. With social media integration, sharing your posts across platforms it's so easy. 
Checkout apps
Creative products with many variants like sizes and colors, or even customizable items are very attractive to the public, and this is one of the Shopify apps for building the product page of you and your user dreams.
Once you gain a new client, your new task is to keep them happy with their purchase and find new products they can be interested in. With this app you'll have what you need to show them similar products before and after creating their shopping cart. This will definitely enhance the way your clients find what they need and also discover those items that relate to their purchase.
We hope these recommendations become super useful for you and your business. Remember that Shopify is a very good platform, and you can milk the situation even more by making your store more user-friendly, offering more options, or simply communicating with your clients in an effective way. Remember that having a nice website is the key to getting more sales and making a solid brand interaction. 
Take a look at our great e-commerce and blog, both of them done in Shopify with the help of these amazing tools mentioned before.
Are you a retailer or distributor of cannabis-related products or have your own dispensary? Don't forget to check HØJ's Wholesale platform. Sign up today to subscribe to the business portal and get the best deals on HØJ products.