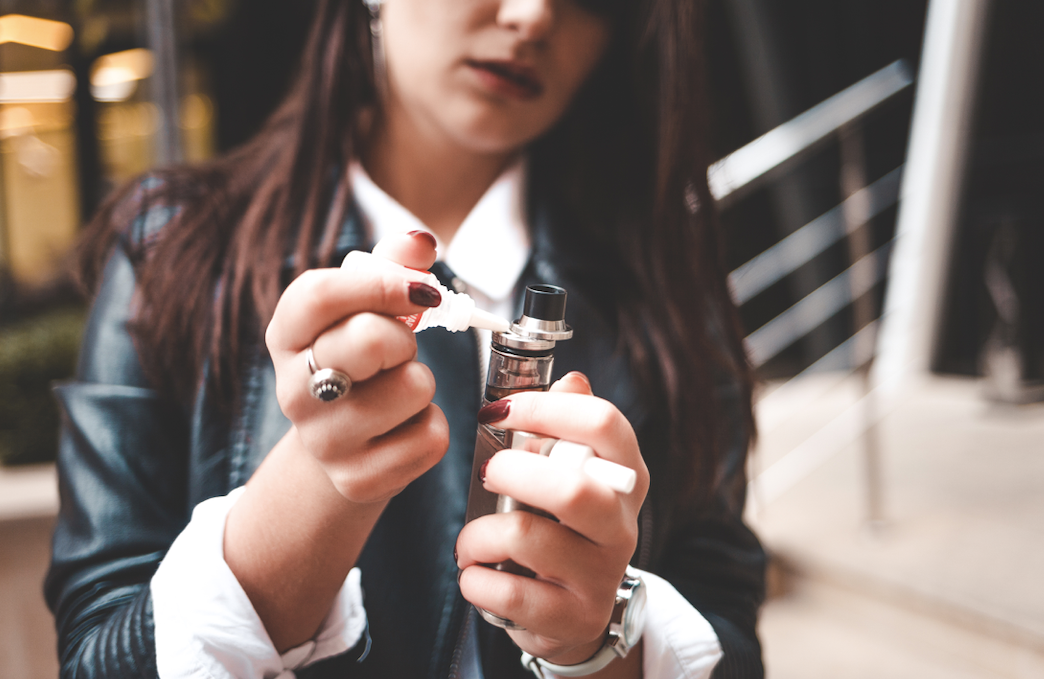 Vape Juice: Here's How To Save Money On Your Next Purchase
Are you a budding vaping enthusiast concerned about your ever-rising expenses? If so, you've certainly come to the right place. This blog post will look at seven of the most effective strategies to save money when buying juice vape. From using coupon codes and signing up for rewards programs to opting for bulk orders and scouring online marketplaces, you can take advantage of discounts without sacrificing quality when it comes to finding the perfect oil for your vaporizer. So let's explore these tips together if you're ready to give your wallet some much-needed relief with value stores without cutting corners on flavor or aroma.
7 Ways To Save Money On Your Next Vape Juice Purchase
1. Look For Deals And Discounts
A great way to save money the next time you purchase vape juice is by taking advantage of deals and discounts. Many retailers understand the importance of providing deals and discounts to their customers, so it's worth checking out different websites and brick-and-mortar stores to see the available promotions.
Some retailers may offer discounts for purchasing in bulk or by subscribing to a monthly delivery service. Others may offer coupons or special deals during certain times of the year. Sign up for email newsletters and follow your favorite retailers on social media to ensure you don't miss out on any savings.
By doing so, you can stay up-to-date on all the latest deals and discounts and save some money while indulging in your preferred vape juice flavors.
2. Choose New Brands
Looking to save a bit of cash on your next vape juice purchase? You may want to consider trying out some new brands. While it's easy to get stuck in a routine of buying the same brand repeatedly, branching out and trying new flavors from different companies can save you money in the long run. 
Many lesser-known brands offer their products at lower prices, allowing you to experiment with different flavors without breaking the bank. You may just find a new favorite vape juice that you would never have tried otherwise. So why not shake things up and give a new brand a chance on your next purchase? The potential savings make it worth a try.
3. Buy In Bulk
If you're a vaper, you know how expensive keeping your vape juice stocked can be. One simple way to save money on your next purchase is to buy in bulk. Rather than buying individual bottles every few weeks, purchasing multiple ones at once can save you substantial money in the long run. 
You'll also save time by not having to go to the store as frequently. Additionally, buying in bulk allows you to experiment with different flavors without worrying about running out too quickly. So, next time you're running low on vape juice, consider buying in bulk to save some cash.
Electronic weed vapes with smoke (Envato)​​
4. Take Advantage Of Loyalty Programs
If you're a frequent user of vape juice, then loyalty programs are the way to go for you. These programs are an effective way to save big on your next purchase. Loyalty programs work by rewarding customers for buying their products consistently. 
The reward can include discount codes, free items, or cash back. Typically, these programs are free to join, so you can start saving immediately. The more you purchase, the more rewards you earn, which means more money saved. 
A great thing about loyalty programs is that they aren't limited to just one retailer, so check if your favorite vape shops have them too. So use loyalty programs to save money on your next vape juice purchase.
5. Use Coupon Codes Or Referral Programs
If you're looking to save some cash on your next vape juice purchase, you can use a couple of tricks. One common method is taking advantage of coupon codes. Many retailers offer discounts and deals to shoppers who enter a code during checkout. 
Look for codes online or on the retailer's social media pages. Another option is to utilize referral programs. These programs allow you to earn discounts or rewards by referring friends or family members to the retailer. 
Not only will you save some money, but you'll also be able to introduce your loved ones to your favorite vape juice brands. So next time you're looking to stock up on supplies, don't forget to check for available coupon codes or referral programs.
6. Consider DIY E-Liquid Mixing
If you're an avid vaper, you know that the cost of e-liquid can quickly add up. Luckily, there's a cost-effective solution: DIY e-liquid mixing. Mixing your vape juice at home saves you money and allows you to customize your flavors to your preference. 
With just a few simple ingredients, such as vegetable glycerin, propylene glycol, and flavorings, you can create a variety of delicious e-liquid flavors. By purchasing these ingredients in bulk, you can save even more money in the long run. DIY e-liquid mixing may seem daunting initially, but with some patience and practice, you can produce high-quality vape juice quickly.
7. Avoid Premium Or High-End Brands
Vaping has become a popular alternative for many smokers who want to quit. However, as the demand for vape juice increases, so does brand competition. As a result, you might be tempted to go for the premium or high-end brands that promise the best quality vape juice. 
However, if you want to save money on your next vape juice purchase, avoiding these brands is best. Instead, focus on the lesser-known or more affordable brands that still offer quality and enjoyable flavors. 
You might be surprised that some of these brands offer the same quality, if not better, vape juices at lower prices than their more expensive counterparts. Opting for these brands allows you to enjoy your vaping experience without breaking the bank.
Bottom Line
Purchasing vape juice doesn't have to be a pricey affair. You can save money on your next purchase by following the tips outlined above. It's important to note that quality should never be compromised for cost. Ensure you buy from reputable brands and vendors to avoid health risks from poorly made vape juice. Before purchasing, read and understand the ingredients, nicotine levels, and flavor descriptions.