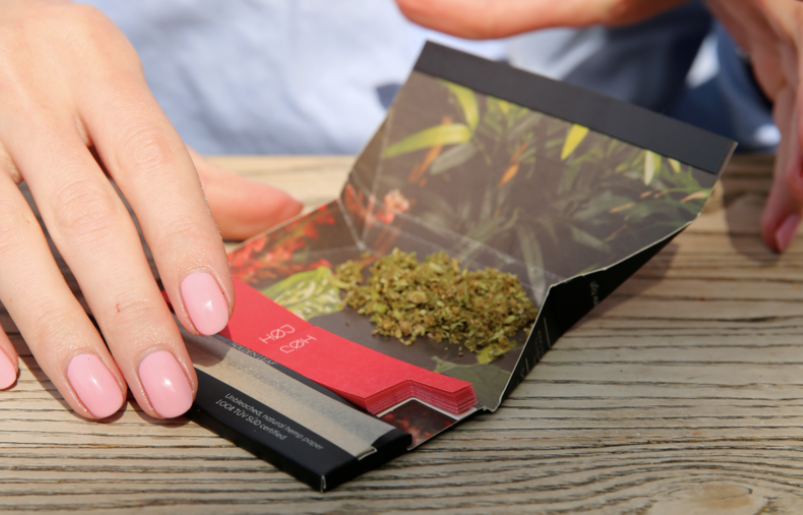 Ashtrays For Weed And Other Super Cool Cannabis Accessories
Being a stoner is as simple as getting some weed, rolling a joint, and enjoying the pleasures of a nice trip. But, did you know there are many accessories you can get to complete your stoner collection? From a handmade ashtray for weed to objects that you probably didn't even know existed, we made a recompilation of the most extravagant, funny, and/or useful items that you can purchase for yourself or your favorite stoner.
Ashtray for weed
An ashtray for weed is a classic accessory that will help with the ashes so your smoking area is tidy and you don't get joint burns on your furniture. Besides being very useful, it can also be a decorative piece that will make your room pop up. Forget about the basic glass astray and have some fun while choosing the one. Keep an eye on this, we think you'll want to have them both!
* Hand crafted gaping gob ashtray by Gaping Gobs
Imagine you are super high and want to place your blunt on a site worthy of your finest herbs. The ashes will fall into this creepy but amazing guy's mouth and you'll have, for sure, something to look at while you are tripping. We bet you won't get bored or tired of it!
* Portable ashtray by MonkeyJOJO
Did you know portable ashtrays exist? Well, now you do! They are the perfect size for you to carry them in your pocket so you never leave your ashes everywhere anymore. Smoke at any —allowed— place and give some personality to every hit with this accessory that will definitely give you pro stoner vibes wherever you go.
Also, remember you can find cool rolling papers out there that include their own ashtray as part of the packaging. One good example of one is HAMP, which is the best of them all, not just because they include an ashtray with it, but because the hemp paper quality they use is like no other.
Rolling paper kit and KLIP grinder (​​HØJ Media)
Smell proof bag
Discrete, elegant, and helps dissimulate the smell? We simply love the idea! This smell-proof bag by NadaWhiff is every smoker's dream come true and has everything you might wish for; a cool color that matches every outfit, a smart design with the perfect size for your weed-related items that fits everywhere, a suitcase-type lock, and it even includes a stray for rolling and breaking out your marijuana!
Black smell proof​​ bag by NadaWhiff (Etsy)
Grinder by HØJ
In this case, we can't do less than recommend our grinder, KLIP, as we love every part of it. The truth is that we have carefully designed it with a lot of thought because we want it to meet every expectation you might have of a grinder. It slices the weed with its powerful blades instead of just grounding it, which makes it fluffier and easier to handle and smoke. It also has a compartment for collecting your kief, so you can take more advantage of every part of your flowers. Also, if you appreciate a nice, minimalistic but bold, and ergonomic design, we got your back, since KLIP looks amazing in every space.
KLIP grinder (​​HØJ media)
Pipe by HØJ
We swear if we knew a more sophisticated pipe, we would put it on this list, but we truly believe KØL 2.0 will give you everything you might hope for in your smoking habits. If you prefer a pipe over the traditional joint or a bong, this is the device that will give you the perfect hits. Its design helps to reduce coughing and it has magnets that make it super easy to clean and fill up. The look and feel won't disappoint you either, as they are extra sleek, discrete, and as powerful as a statement piece would require at the same time.
KØL 2.0 pipe (​​HØJ media)
Lighter
A lighter is an essential that you cannot literally forget, as weed needs to be heated or burned to have its beloved effects on you. Nonetheless, you can give a turnaround to this basic with the options we found on Amazon for you.
Who didn't have one of those funny trolls with a unique face during childhood? Not everything in life has to be elegance and sobriety, and we think this lighter is simply extra funny and a conversation starter for every occasion.  Just be sure you don't let kids play with it, since it might look a little too appealing for them!
These torch lighters are one of a kind: a nice and simple design, but still beautiful. They are butane lighters and you can refill them, so you know they will last long. The package has two, so is ideal as a present for your stoner bff.
Stash jar
A stash jar is a container that is ideal to store your weed. If you are used to jelly jars and cookie boxes for this task, this is going to be a game changer. Stash jars are designed for keeping the flavor, the cannabinoids, and the terpenes from degrading because of external elements such as light and heat. Also, they look incredible and this particular model by Royal Queen Seeds has a protective sleeve and a child-resistant lid.
Stash box
Do you know the concept of a stash box? It is a wooden box that turns into a weed station with everything you need to smoke but in a portable, fashionable way. Honestly, we think this will give your smoking sessions a different vibe, plus is a very good idea if you want to keep everything tidy and organized. This one by LaCannapa includes a grinder, some stash jars, a rolling tray, a concrete ashtray, and scissors among other accessories.
What do you think of these goodies? We hope you got some inspiration to increase your stoner collection with these one-of-a-kind items that for sure will turn your daily routine into a whole experience when it comes to smoking. We are sure they will look great, but also increase your performance while you're smoking. 
An object as simple as an ashtray for weed can show a lot of character if you choose the right one that fits your personality, and the same goes with the other accessories that you can get to improve your experience as a stoner and express yourself in new ways. However, we for sure understand and share the love for a simple blunt.