>
Hamp Display (22 Booklets)

Smoke paper
---
 

Find the smokable 24k gold paper in every thousandth pack.

A natural all-in-one rolling kit that includes filters, a built-in mixing tray, and papers made out of 100% TUV SUD approved and unbleached organic hemp. Our filters are coloured with organic soy ink. And, to celebrate the launch of HAMP, there's a smokable 24k gold paper in every thousandth pack. Find it and win a free product!
---
Technical Specifications
Dimensions
14 cm / 5.5''
11 cm / 4.5''
5cm / 2''

Information
22 packs of HAMP
Display Box

Material
Craft Paper
Unbleached 100% Organic Hemp Papers
Airflow Filters
Rolling Tray
Hamp Display (22 Booklets)

Smoke paper
$80.00
| | |
| --- | --- |
| | Custom airflow filters |
| | Green as well as gold |
| | Everything you need, at your fingertips |
| | Snap out of it |
Customer Reviews
100
reviewers would recommend this product
Write a Review
Ask a Question
Filter Reviews:
tray
Papers
filters
Hamp
need
Taste
quality
pack
cost
price
06/29/2022
Anonymous

United States
I recommend this product
Learning curve on Hamp Box!
I am still learning how to use you rolling kit. Are there any tips & instructions for this produce??
Hello, thank you for sharing your review! You caught us at the right time :) We are putting the final touches on our new digital platform that will launch in the next few weeks. HØJ House will feature all of our favorite how-tos, including how to use HAMP. Rolling: https://house.hoj.life/learn/hamp/h/cl1nq5iqk135789m2m6xmtm1uzs. Tray: https://house.hoj.life/learn/hamp/h/cl4scj695277691crm4bbirgour Filters: https://house.hoj.life/learn/hamp/h/cl4sclm0q276618com2ejmlhm9a If you have any feedback we'd love to hear from you :) Have a lovely day!
06/27/2022
Anonymous

United States
Great paper products
Love the vamp's and I have never used anything like them before great product. Wife luvs them too
Hello, we're so happy to hear you and your wife are loving HAMP! Don't forget that if you find the Golden Leaf you win a free HØJ product of your choice. Goodluck and welcome to the new high!
05/28/2022
Brad I.

United States
Better than RAW
Best papers As good or better than RAW and that's saying something
Hello Brad, we're thrilled to hear you are loving HAMP! Thank you for taking the time to share your feedback with us and help spread the word about our products. Recommendations to friends, family and our community is the highest form of flattery so thank you again :) Viva la herbal revolution!
05/19/2022
dominique p.

United States
I recommend this product
HAMP HEDONISM
Hamp is thin but not flimsy and I have not ripped one yet the magnet on the edge of the pack is an ingenious touch and appreciated I have family that will take two papers out of whatever brand if they feel like it might have been exposed. The filters are a better design then the typical rectangular filters which may drive up the cost, i will get a bulk pack to tamp down the cost of the hamp. They should be $7 in my opinion, but overall great product!!
Hello Dominique, thank you for this awesome review of HAMP! We're thrilled to hear it :) Don't forget that if you find the Golden Leaf you win a free HØJ product. Goodluck!
05/15/2022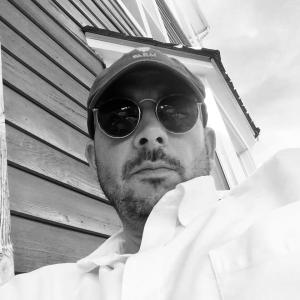 RJ
Rob J.

United States
I recommend this product
Excellent hemp paper
Makes a nice splif, paper is thin but strong, burns evenly.
Hello Rob, thank you for recommending HAMP so highly! We appreciate you taking the time to share your feedback with us and we hope you roll nothing but slow, even burning joints for a lifetime :)
05/10/2022
Anonymous

United States
I recommend this product
Solid Purchase
Nice Kingsize Slim papers in a solidly constructed pack. Overall construction is very nice and I am a big fan of the style of the tips. Excellent airflow on these from the design, but rather thin and flimsy. Also not loving that there are 32 tips but 33 papers but the Hot Dog and Bun industry has been doing it for years so whatever. The papers themselves burn super even and leave no flavor. Will say these are thinner than your standard paper so they do take a bit of practice to roll and any stem/nonflower material will KoolAid Man bust through, but that's the price you pay for a thin paper. The tray is a nice idea but overall functionality just didn't do it for me. It'll catch anything that falls, but it really doesn't stay upright properly and is frankly kind if a gimmick. The price point here is quite a bit higher than a regular paper, but I would say these are definitely worth a try! TLDR - Paper good but for a more skilled roller due to thinness, Tip excellent for airflow but a bit flimsy, packaging nice but tray doesn't really work. Higher price point, but would recommend giving a try!
Hello! We love a good TLDR but we love reading detailed feedback even more, so thank you for taking the time to share your opinion of HAMP with us. As a young company that is focused on the development of new products, we are constantly working on new versions to provide the best customer experience we can. Thank you again for your recommendation to others and welcome to the new high!
03/31/2022
Anonymous

United States
I recommend this product
Good Papers
Like all things Danish, these papers are of very good quality, not to mention the filters and pack itself, which also serves the dual purpose of being a small tray itself. "ic heb u liever dan ên everswîn, al waert van finen goude ghewracht" Here's hoping I get me a golden leaf.
Hello, thank you for the amazing feedback! We are keeping our fingers crossed you find the Golden Leaf - you definitely deserve it :) We know it takes time to write a review like this and to say we highly appreciate it is an understatement. Thank you again and please enjoy the slow burn with HAMP!
03/04/2022
Anonymous

United States
I recommend this product
The only paper
This is the only paper that doesn't have that same taste as the cigarettes or is over whelming. If you want a near tasteless burn this is your last stop! Second only to the KØL!
Hello, that's amazing to hear! Thank so much for sharing your feedback on HAMP. The goal was to create quality, slow burning papers in an all-in-one kit. You're right, it's no KØL, but second place will do :) Welcome to the new high!
02/08/2022
Edward R.

Australia
Great papers
Great sized papers and burns more consistently than some of the popular brands
Hello Edward, we're happy to hear that at least HAMP has lived up to it's expectations :) Thank you again for sharing your honest review with us and welcome to the new high!
02/08/2022
Birk L.

Norway
I recommend this product
HAMP Rollingpapers
Overall a great experience and a good quality product. Really gives the luxery feeling. The papers itself burn evenly with almost no ash. The filters are great for airflow, but they are a bit too thin and flexible.
Hello Birk, we appreciate the feedback! We're glad you had an overall great experience with HAMP and we will definitely take your feedback into consideration. Have a great day!
02/06/2022
George H.

United Kingdom
I recommend this product
I ❤️ HØJ
Perfect addition to the klip and give my other favourite paper (raw blacks) a run for their money but you just can't beat the convenience of a built in tray
Hello George, we love you too! Thank you so much for your support and for having faith in us and our products. KLIP and HAMP go great together and we're glad you're enjoying the built in tray as well :)
01/14/2022
Anonymous

Italy
I recommend this product
Simply the best
Really a different high
Hello, thank you for taking the time to share your 5-star review with us! We are truly grateful to have you as a customer and we are thrilled that HAMP provides that new high experience :)
01/03/2022
Alyce-Hannah G.

United States
I recommend this product
I've had the best of the rest, but now...
I found my own private and incredibly personal company that produces what I've always wanted! The highest quality of supplies and accessories for me, and everyone else who's been wanting the perfect papers for such a long, long time! They are very comfortable to roll with just the fingers, as I'd expect from a company like Hoj. Once lit, the rolled results are impeccably contained within the thin, perfectly smooth and even organic rolling papers, made from, what else would you use to create the top of the line rolling papers? Why, hemp, naturally! These papers have consistently kept the joint rolling, the hits coming with uniformity, and virtually no tears, no soggy endings, and only the fine flavor of the herb we all have grown to love. And, I must let everyone know this as well, that these Hamp papers have made it like new again to roll one up and just go walking with the best rolling papers made from hemp, for use with cannabis, and I will always be back for another pack of the Hamp papers! When I first started to roll my cannabis into a cigarette-like shape for consumption, I remember my friends who were teaching me how to roll a proper, smokable, and non-shameful kind of joint. These papers would have certainly caused me to try even harder and I bet I'd have learned even faster with such a high quality product to use with my favorite of Mother Nature's miracles in the greenery form. Thank you folks so much for the amazing experience I've always dreamed of having when enjoying the fruits of Nature's kindness. Now it's almost time for my shipment of the Kol 2.0 mini pipe I ordered to be delivered by mid-January!! Cone what may, I will be making a point of being available to try out every single product you fantastic people produce! Thank you, thank you, thank you for understanding my needs and my very specific desires!! Bravo,!!!
Hello Alyce-Hannah, we are so flattered by your review! Thank you so much for taking the time to share everything you love about HAMP with us. It's customers like you that make all the effort we put into our making products worth it. Thank you again for the support and for your patience, we can't wait until you receive your KØL mini 2.0 and we will keep you updated on shipping details soon :) Welcome to the new high!
12/29/2021
Duarte

United States
I recommend this product
awesome stuff
We have not used it yet but, the quality and the aesthetic are exceptional. We love the design and the magnets. We will absolutely, positively buy more in the future.
Hello, thank you so much! HAMP was designed to burn slow and be an all-in-one solution for quick and easy rolling. We can't wait until you try it :)
12/06/2021
Anonymous

United Kingdom
I recommend this product
Papers
Perfect smoking papers
Hello! We highly appreciate your 5-star review of HAMP. Thank you for your support and for being a customer. We wouldn't be here without you :)
11/22/2021
JusKauz

United States
Didn't want to Like these.
Wanted to give you some feedback on the HAMP rolling kits, after going through about 3/4 of the way through one pack. 1. The papers are some of the best I have ever rolled and smoked, so smooth, and not sure why I notice less running of my J's than with the RAW's (could just be my rolling, could be the papers, could be a combo), but I do. ​ 2. I really did not like the filters at first, didn't like the little tab to fold as it is really thin and I wasn't used to it, and didn't like that it just filled up and was "wasting green"... then realized I was an "idiot" and was putting them in backwards, and totally changed my opinion, the airflow is so much better than having that M of the filter all the way through, what a great idea. 3. The rolling tray I can do without, cool add on those that "need" it, but if you made packs without that were maybe a little less expensive not to the same price as my example below, but maybe also not $4 a pack even when buying a box of 22, I would be even more inclined to get them vs the competition... just saying (totally understanding that you aren't the same size as RAW or others and thus cost/price aren't as low, and that isn't expected at all, simply saying if you had packs without the tray and sold them for. $.50-$1 less per pack, that would be nice..)(P.S. This "dislike" or "complaint" is not going to stop me from buying these in the future as is... your papers and filters are what really matter and they are fantastic!! just an idea to maybe capture some of those that are wary of the price tag, and maybe don't think in the quality vs quantity point of view all the time.)
Hello! Thank you so much for this in-depth review. We love constructive criticism and even more so when our customers end up pleasantly surprised :) Don't forget that if you find the Golden Leaf you win a free HØJ product. Welcome to the new high!