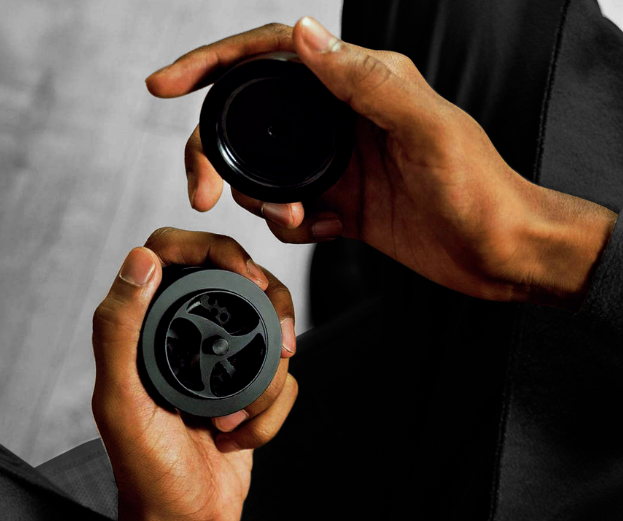 KLIP Grinder vs. Flower Mill Grinder: A Comparative Review Of Premium Grinders
Smoking weed is not the same for everyone, especially once you've gained some experience with it. Even though it is said comparisons are odious, one can't help noticing that certain strains or equipment or methods suit you better for whatever reason. It's only natural. One of the main concerns is how to get the most out of your herb, and therefore, of your hard-earned money.
For these reasons, we are going to compare two of the most popular grinders on the market: The Flower Mill Grinder and KLIP Grinder. These bad boys could be a game changer in your herb preparation routine, making it easier, quicker, and most important, more cost-efficient. Stick around as we explore the features, performances, and overall advantages of each one.
KLIP Grinder by HØJ
KLIP grinder, also known as KLIP slicer, is an original creation of Danish company HØJ, and in the world of herb grinders, it stands out with its revolutionary system which offers a truly exceptional experience. One of its standout features is its ability to produce a fluffier herb, ensuring a smoother and more enjoyable smoking experience on any device of your choice. The reason is its unique levitating dual metal blade system which gently slices the flower leaving all properties intact and providing a uniform and fluffy result. KLIP grinder having its own chamber that works as a kief-catcher is just a must.
However, there are other features where KLIP shines too. For starters, KLIP takes customization to a whole new level, this 4-piece grinder allows users to fully personalize their grinder according to their own preferences: people can remove the bottom chamber and just turn it into a 3-piece grinder in seconds or you can even quickly replace the kief screen chamber with its transfer funnel and directly grind a load into your pipe or any bowl. Also, the magnetic parts make the KLIP grinder incredibly easy to disassemble, making cleaning and maintenance super easy. Adding to its appeal, KLIP has a sleek and beautiful design, featuring a black matte finish that catches the eye. Finally, to prove the amazing quality of KLIP grinder, HØJ offers a lifetime warranty, ensuring long-term use and satisfaction when using KLIP slicer for years!
KLIP is without a doubt a game-changer for herb enthusiasts seeking top-notch performance and customization.
KLIP grinder and its accessories: blades and transfer funnel (HØJ Media)
Flower Mill Grinder
Flower Mill is an American company that created a remarkable and easy-to-use grinder that takes a fresh approach to traditional grinding. Instead of shredding and crushing the herb like conventional devices do, it has a rotor design that skillfully crumbles where it naturally wants to break apart.  You only have to open the magnetic lid, twist it back and forth a couple of times and you're good to go. The result is a fine and fluffy product ready to smoke, roll or vape each and every time.
It's worth mentioning the fact that, even though the standard model is a three-piece machine, a kief catcher (sold separately) can be adapted allowing the customers to customize it according to their own needs. Also, it's notable the fact that the Flower Mills Grinder is crafted with a combination of stainless steel and aircraft-grade anodized aluminum, first-class materials that makes this device not only durable, but also a convenient companion for those users who are constantly on the go. Moreover, the cleaning process is totally effortless: all you need is a small amount of alcohol and a washcloth. 
One final but most important note to consider is the fact that the Flower Mills grinder has been engineered to last for a lifetime, for that reason, a generous two-year warranty has been included.
Flower Mill grinder parts
Some Final Words
Now that both grinders have been reviewed, it can be concluded that both devices have extraordinary assets and can be a great compliment to your cannabis accessories collection. Material, performance, portability, user experience, and many more elements had been carefully planned to create a state-of-the-art piece of machinery, each one, on its own terms. However, at this point, it can be said that both grinders have considered the integrity of the cannabis flower, and hence all of its properties, a primary objective. Which one does this job better? In the end, it is for the consumer to choose the one that meets his or her stoner needs.
Thank you for reading this article. Be sure to return for the best cannabis accessories and articles. HØJ ships your purchase worldwide (check here the shipping policy).
Disclaimer: This article is completely informational and written from a user's point of view. Brand content and product specifications were taken from each brand's public websites.